WebVR
W3C AC Meeting 2017
WebVR
Anssi Kostiainen

Intel Corporation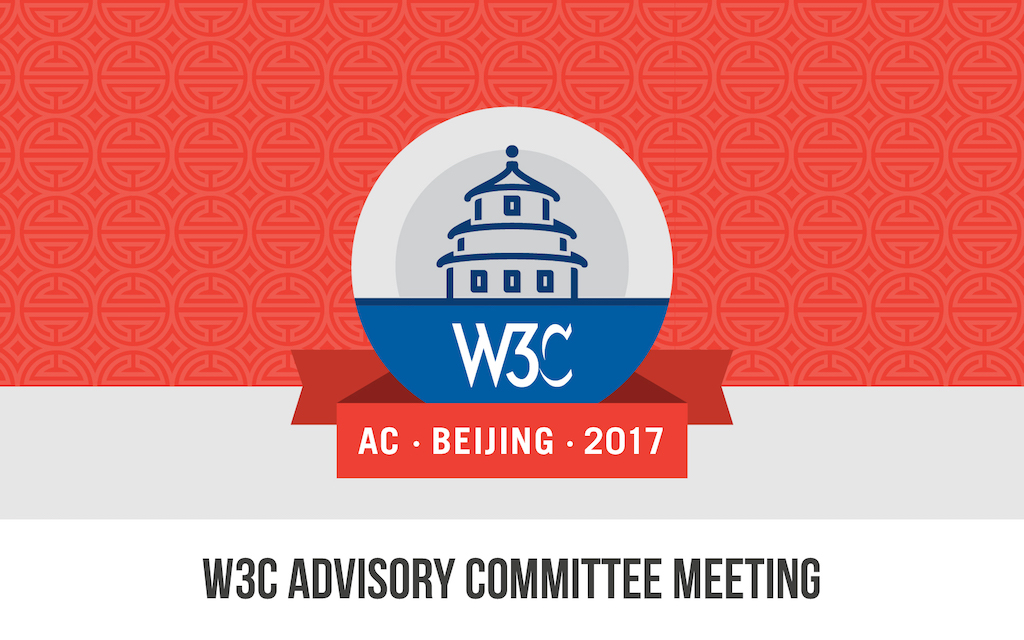 Objective of this presentation
Understand:

Where are we at with VR?
What is WebVR?
Current status
Next steps
Where are we at with VR?
Where are we at with VR?
How to easily create & distribute content to diverse VR devices in a large scale manner?
1. Progressive
enhancement
WebVR authoring story
Low-level APIs standardized first

WebVR API: interface with VR devices

High-level APIs provided by JS libraries, e.g.:

Three.js: simpler WebGL
A-Frame: declarative HTML markup
Standardize after JS experimentation
Inspired by the Extensible Web Manifesto
WebVR API
Three.js
A-Frame
3. The Web architecture good for large scale content delivery
What is WebVR?
Strictly, an API to access input and output capabilities of VR hardware
Broadly, a catch-all term for features that enable VR on the Web

WebVR API,

Gamepad API,

WebGL API,

Web Audio API,

etc.
Excite with the next level experiences
Progressively enhance existing web content

E.g. preview a hotel room, airline seat, restaurant table

New video experiences

360° and 3D video, 2D video for theater-like experience

Artistic experiences

Endless possibilities of a new medium for artistic expression

Games (but not just games!)
WebVR API
current status &
next steps
WebVR API goals
Enable Virtual Reality applications on the Web to:

Detect available Virtual Reality devices
Query the devices capabilities
Poll the device's position and orientation
Display imagery on the device at the appropriate frame rate

Non-goals

:

Define how a Virtual Reality browser would work
Take full advantage of Augmented Reality devices
Web and Virtual Reality W3C Headlight
W3C WebVR Community Group
W3C Workshop
Broad set of topics covered, see the workshop report
120 participants across the Web and VR industry:

Browser vendors: Google, Mozilla, Microsoft, Apple
VR vendors: Valve, Oculus, Sony, Unity
VR hardware: Samsung, Intel, NVIDIA, Qualcomm, Mediatek, Oculus
>30 VR startups: Matterport, Sketchfab, Vizor.io ...
W3C Workshop topics
WebVR intro
VR user interactions in browsers
Accessibility of VR experiences
Multi-user VR experiences
Authoring VR experiences on the Web
High-performance VR on the Web
360° video on the Web
Immersive audio
Breakout sessions
Demos
VR standardization landscape
Workshop summary
Working Group Charter (informal proposal)
Working Group Charter (informal proposal)
Strictly scoped, one normative specification:

WebVR API (adopted from the WebVR Community Group)

Aggressive timeline:

~6 months from FPWD to CR

Coordination:

Device and Sensors WG, WebAppSec WG, Web Platform WG
Web
VR

for All
Web

VR

on Everything

?
WebVR for All
Democratize "long tail" VR content creation
Scale from low-end to high-end VR devices
Enable frictionless VR content discovery: "search and click a link"
WebVR on Everything
Target widest range of VR devices & platforms
Progressive enhancement built-in
Next steps
Advance toward a WebVR Working Group
Call for action: bring input to the WebVR WG Charter informal proposal

Is the scope too tight?
Is the timeline too opportunistic?
Ready to start the transition soon?

Send your feedback to:
Thank you for listening